SPECIALIZING IN REINTEGRATION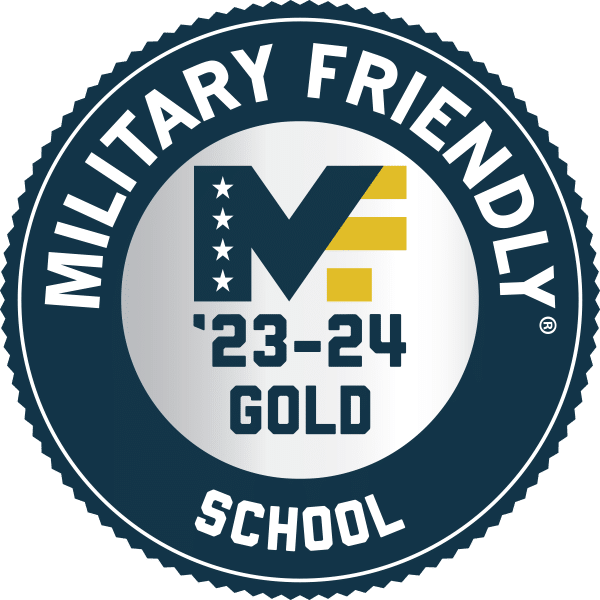 HDS Truck Driving Institute appreciates our troops and we embrace military service members, veterans and spouses as our students. Our program provides transitioning service members with CDL training and prepares you for a new career in truck driving after the military. Come reintegrate with us.
MILITARY AND VETERAN BENEFITS
We were selected for the 2023 – 2024 G.I. Jobs Military Friendly Schools list as a Gold School.
HDS Truck Driving Institute has been granted approval by the Arizona State Approving Agency to provide training at our Tucson and Yuma locations.
Qualified veterans can now use their GI Bill®** to obtain the necessary qualifications and certifications for quality and stable employment opportunities in the transportation industry.
Montgomery GI Bill® (Chapter 30)
Qualified veterans can collect a monthly subsistence payment. Eligibility lasts for 10 years after separation.
Post-9/11 GI Bill® (Chapter 33)
Qualified veterans can receive over $20,000 in tuition assistance annually (Aug 1 – July 31). Eligibility lasts for 15 years after separation. May be transferred to spouse or children if the veteran meets specific requirements. GI Bill® benefits provide living expenses directly to the veteran while in school.
Veterans Vocational Rehabilitation (Chapter 31)
You may be qualified if you were injured while in the military.
Guard and Reserve Members
You may be eligible for GI Bill® benefits.
You may qualify for state military educational benefits.
Survivors and Dependents Educational Assistance Program (Chapter 35)
Spouses and dependent children ages 18-26 of deceased or 100 percent disabled veterans are eligible for educational assistance if the veteran's death or disability was service-connected.
Spouses of Active Duty Personnel-MyCAA (Military Spouse Program)
Eligible military spouses may receive up to $4,000 of MyCAA Financial Assistance (FA) that can help them pursue education, training, licenses, certificates, and degrees leading to employment.
More detailed information can be found here: https://aiportal.acc.af.mil/mycaa/
Military Tuition Assistance (TA)
TA benefits are a way for the military services to provide education benefits to Service Members on Active Duty. Tuition Assistance benefits are administered by each branch of service (each branch determines their own award amounts, eligibility, restrictions, and application process) and are typically earned based on service.
Click Here for more information on programs eligible for Tuition Assistance.
CREDENTIALING
Approved Credentialing Assistance Program (CA)
Qualified Soldiers can apply for and use the Credentialing Assistance Program to obtain the necessary education for quality and stable employment opportunities in the transportation industry.
For any Active, National Guard, or Reserve Soldier, Civilian credentials are important for career advancement, and can help Active duty Soldiers with a smoother transition into the civilian workforce later.
If a credential is related to your duties, the Army may award promotion points for earning it.
Credentials help you translate your military training and experience into something civilian employers can easily recognize.
Available for voluntary off-duty training
Subject to the same funding ceiling as TA ($4,000)
**GI Bill® is a registered trademark of the U.S. Department of Veterans Affairs (VA).  More information about education benefits offered by VA is available at the official U.S. government website at http://www.benefits.va.gov/gibill