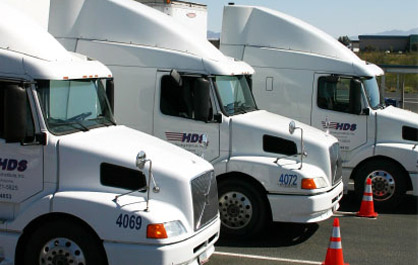 Tucson Truck Driver Training Since 1991
KEEPING AMERICA MOVING FOR 25 YEARS
HDS Truck Driving Institute is a family owned school and has served Southern Arizona since 1991. HDS is an accredited educational institution that has trained thousands of students to not only pass their Commercial Driver License (CDL) test, but to become the kind of professional driver that companies seek. It's what we've done for 25 years, and it's why our graduates are working for many of the nation's top over-the-road carriers, as well as regional and local companies.
ACCREDITATION MATTERS
HDS Truck Driving Institute is licensed by the Arizona Department of Transportation Motor Vehicle Division and accredited by the Accrediting Commission of Career Schools and Colleges (ACCSC), as well as a member of the Commercial Vehicle Training Association.
Our accreditation proves that our standards are high. Our accreditation not only sets our reputation apart from the competition, it also sets you apart from the competition when it comes to getting a job. Companies will feel confident that your training from an accredited institution means you have the skills and knowledge to successfully hit the road trucking.
For more details on net price calculator information, view our Net Price Calculator
A TRUCKING COMPANY MEANS ADDED VALUE
HDS is the only accredited school in Tucson that has a trucking company at the facility. At HDS, you will see DSW's live trucking terminal in action, which will enrich your learning journey. You'll be fascinated as you watch how driver managers communicate with truck drivers all over the country. You'll even be able to meet truckers as they come and go–they are happy to tell you anything you want to know about life on the open road! And shortly after graduating, you will be part of the exciting world of truck driving!
TRUCK DRIVING AFFILIATION MEMBERSHIPS
Tucson Metropolitan Chamber of Commerce

Better Business Bureau

The American Trucking Association (ATA)

Arizona Motor Transport Association

Arizona Motor Transport Association Safety Council

ATA Safety Management Council

National Safety Council

Commercial Vehicle Training Association

The Driver Employer Council of America

AZ Private School Association
CALL TODAY TO GET STARTED
Ready for a more exciting career? Ready to go places? Ready to make more money? Call 877.205.2141 to find out how soon you can get started.  One of our advisors will walk you through the process of obtaining your CDL and explain how we can help you become a professional truck driver.
Contact Us
Tucson
6251 S. Wilmot Road
Tucson
,
AZ
85756
877.205.2141
Yuma
3180 E. 32nd St.
Yuma
,
AZ
85365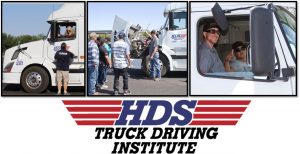 DON'T MISS OUR
NEXT OPEN HOUSE
Come drive a semi and see what it feels like to be in the captain's seat! Tour the school and learn about a career on the open road. A career with freedom: no boss looking over your shoulder, no cubicles and boring daily routines. Driving lets you see the country on your own schedule and make a great paycheck too.
Call us today at 877.205.2141!